WELCOME TO ST. PAULS COLLEGE OF PHARMACY
St. Pauls College of Pharmacy was established in 2007, approved by All India Council for Technical Education (AICTE), Pharmacy Council of India (PCI), New Delhi and affiliated to Osmania University, Hyderabad. The college is situated in a serene and beautiful campus which is conducive for imparting quality education, helpful for the growth of knowledge and career-building…Read more…
Highlights of the institution
NBA Accredited institution (UG Program)
One among the top Pharmacy colleges in Telangana
ISO Certified Institution
Green Clean & Serene Campus
Vision
To be the most reliable source for education, teaching, research in pharmaceuticals and allied sciences to serve the needs of the health care system.
Mission
M1 – To strive towards academic excellence and training in pharmaceutical sciences for student centric outcome by providing overall development to pharmacy aspirants.
M2 – To produce qualified and competent pharmacists from all corners of the society, with the help of qualified and experienced faculty.
M3 – To align with time to meet the demands of the health care system.
Quality Policy
Nurturing pharma aspirants with quality education and overall development in pharmacy and allied fields through dedicated faculty and state of art infrastructure.
Chairman's Message
Greetings from St. Pauls College of Pharmacy!!! "Quality education with moral values is the most powerful weapon to change the world."
Secretary's Message
St. Pauls- a foundation built on patience, persistence and perspiration which is a lethal combination for success. The objective is to create
Principal's Message
At the outset, I wish to extend my warm welcome you to the fraternity of St. Pauls College of Pharmacy. St. Pauls College of Pharmacy…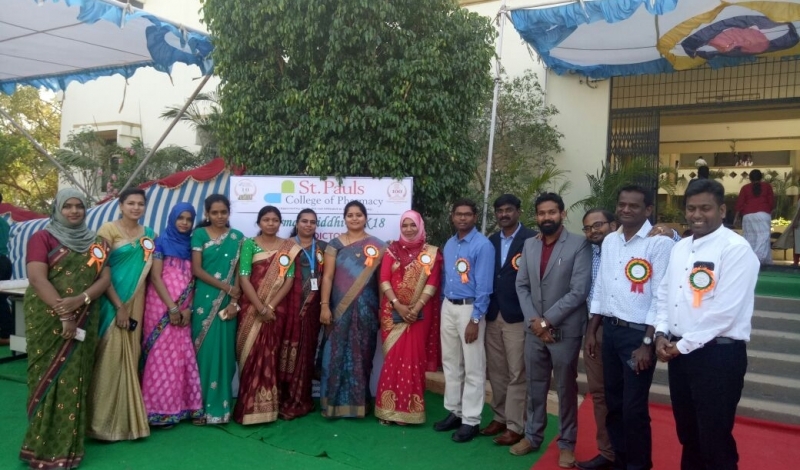 RESEARCH PUBLICATIONS
Modulation of cardiac stem cell characteristics by metoprolol in hypertensive heart disease, S Saheera, AG Potnuri, RR Nair, Hypertension Research, Nature Publishing Group 2018 Feb 15. doi: 10.1038/s41440-018-0015-7.
Crocin attenuates cyclophosphamide induced testicular toxicity by preserving glutathione redox system, AG Potnuri, L Allakonda, M Lahkar, Biomedicine & Pharmacotherapy 2018 101, 174180
Ayesha Sultana, International journal of medical research & pharmaceutical sciences, "A review on controlled porosity osmotic pump drug delivery system and treating hypertension with beta-blockers…Read more…
Courses Offered
B.Pharmacy
M.Pharmacy
Pharm.D
Pharm.D (P.B)
Events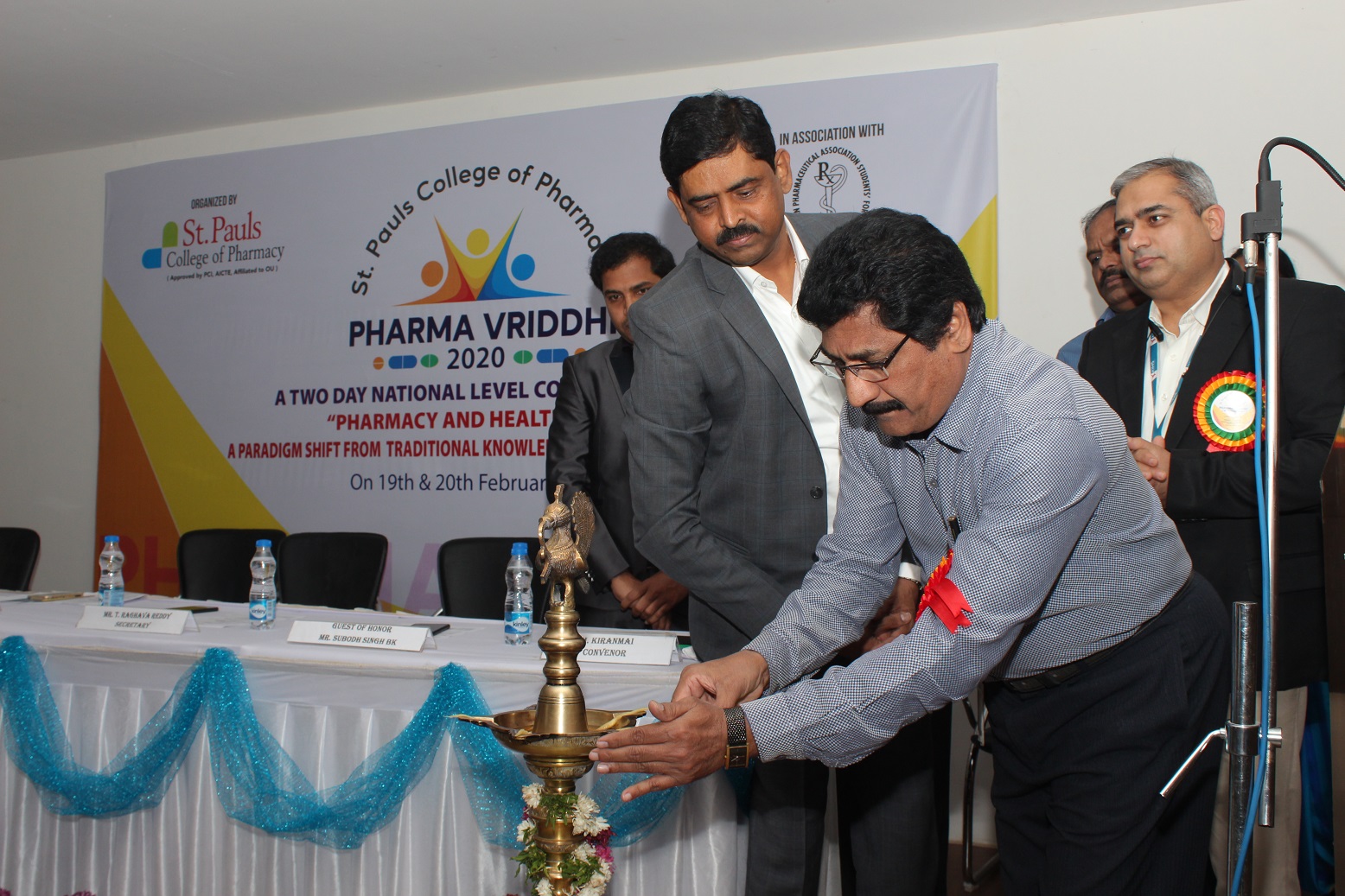 Induction 2020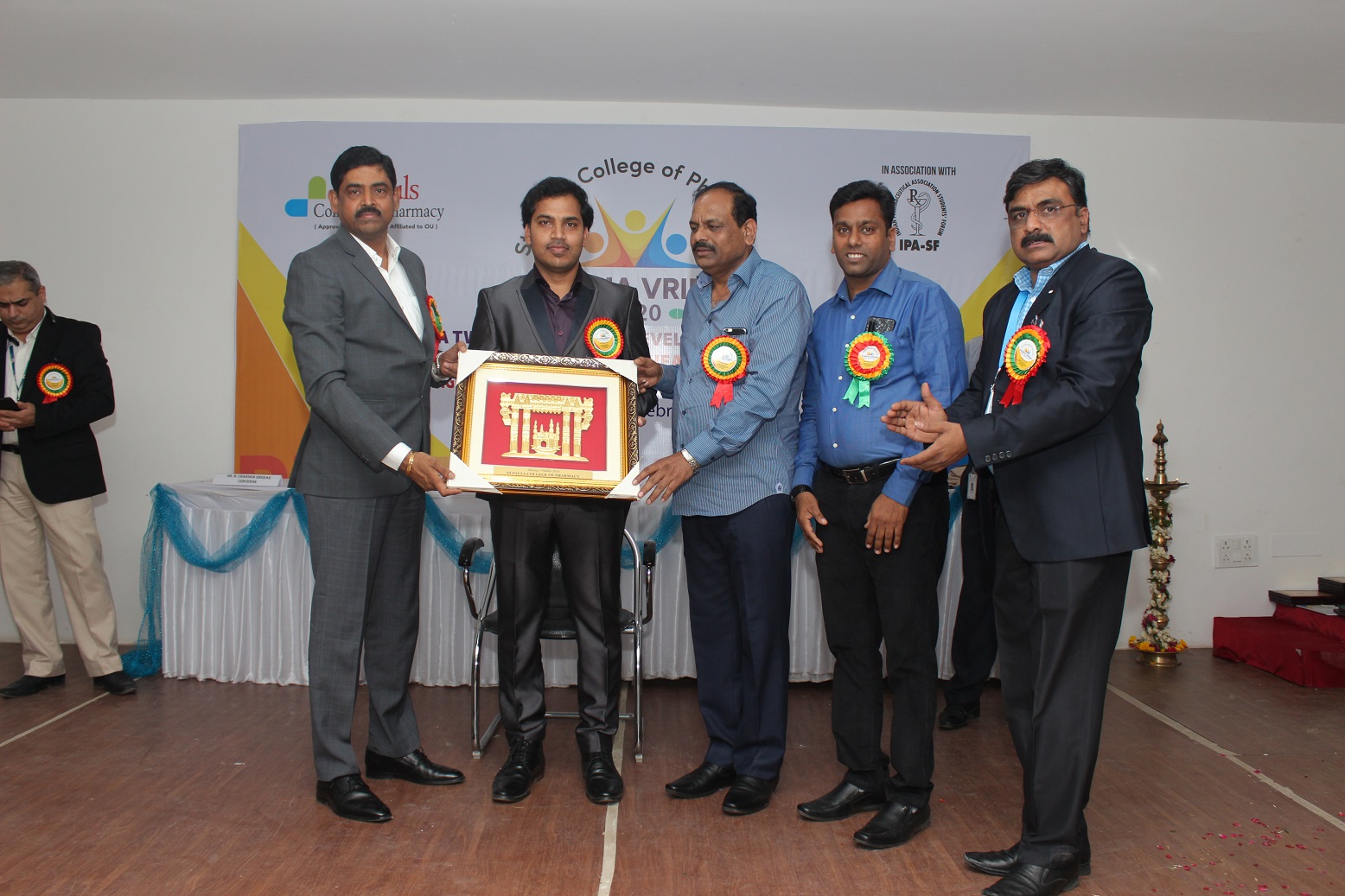 Freshers Day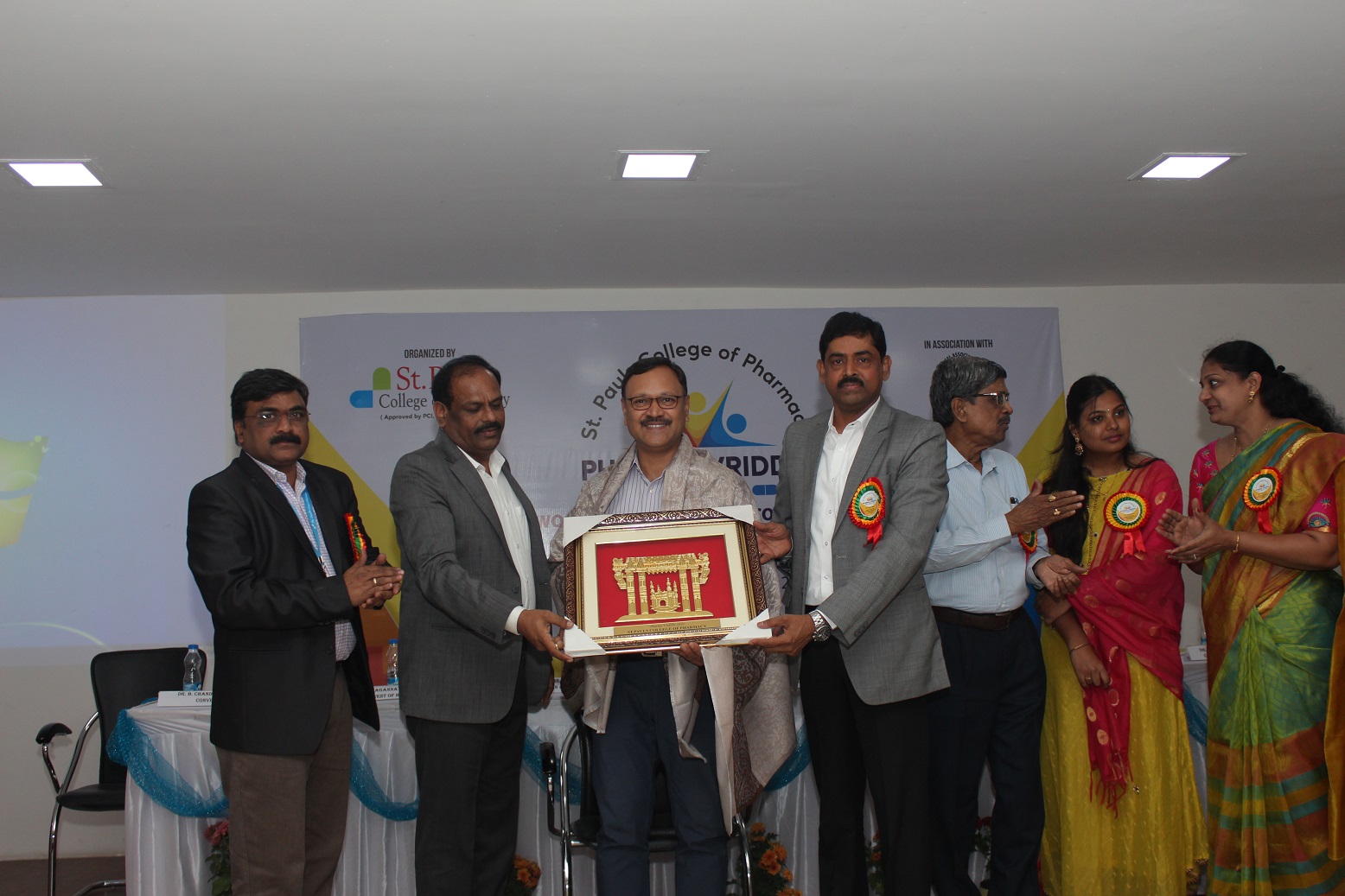 Pharma Vriddhi 2020